+
We can see you are located in UK, you might want to checkout the site in english!
Take me there!
Innovative loading and ground support equipment solutions in

Airline Cargo Management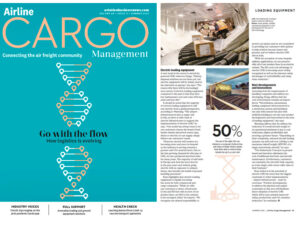 Airline Cargo Management magazine interviewed Thomas Warming, Area Sales Manager, about our extendable belt loading system, the Rollertrack Conveyor. The article is focused on loading equipment in the cargo sector and pays special attention to safety of loading operations and environmentally friendly solutions.
"Innovative loading and ground support equipment solutions are helping to both reduce aircraft ground damage and forge a much more environmentally friendly future, as Mario Pierobon discovers."
Read the article by clicking the image below: