+
We can see you are located in UK, you might want to checkout the site in english!
Take me there!
Reliable and quick
Technical support
We design and manufacture products you can rely on all day, every day, all year round and in all weather conditions from arctic to subtropical.
Our dedicated support team provides assistance throughout the lifecycle of your Power Stow equipment. Please get in touch with our trained and experienced specialists who can provide you with solutions to ensure smooth operations and high reliability.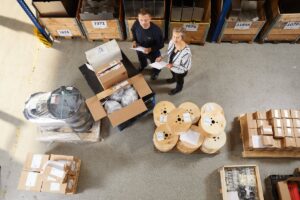 EMEA support
Contact details
Weekdays: 08:00 - 16:00 (CET)
Fridays: 08:00 - 15:30 (CET)
Americas support
Contact details
Weekdays: 06:30 - 22:00 (Eastern Standard Time)
Asia support
Contact details
Weekdays: 08:00 - 17:00 (GMT +8)
Spare Parts
Power Stow stocks spare parts at locations around the world to ensure that we can always serve customers as quickly as possible. In an emergency, we ship critical parts by air within 24 hours when you ordered before 14:00 CET or 14:00 Eastern Time.
As our products contain few wear parts that are easy to access and replace, no special training is required. If you or your local supplier need assistance, contact one of our experts by phone or e-mail.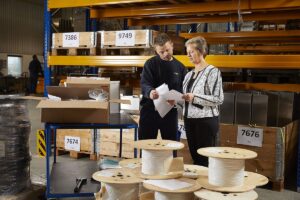 Operator and Technical Training
Power Stow provides operator and technical training at airports around the world. Our experienced service technicians make sure that you are familiar with even the smallest detail so that you can ensure that the equipment will function efficiently for many years to come.
For brush-up training, please contact support.
Read more about our technical training course here.
Preventive Maintenance
We deliver every Power Stow product with a comprehensive maintenance guide in order to extend the lifetime of your product and secure a safe and productive operation. Maintenance and inspections can be carried out by your local service team. However, if you require our services, please contact our support team.
Power Stow's skilled service technicians provide:
All levels of preventive maintenance
Technical inspections
Upgrade proposals
Major overhauls
Read more about technical inspections here.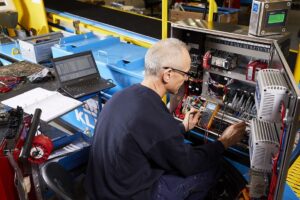 Get your Power Stow certification
Service Inspection & Certified Technical Training Course
Get the most out of your Power Stow equipment by maintaining it optimally throughout its lifecycle.
To find out more about our preventive service inspection and technical training course, download our brochure or contact support.
Downloads
Brochure