+
We can see you are located in UK, you might want to checkout the site in english!
Take me there!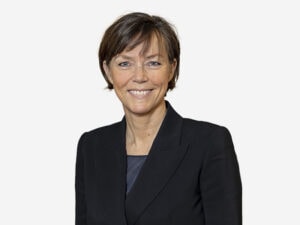 Henriette Holmberg Olsen – CEO
Founder and CEO of Power Stow A/S Martin Vestergaard has decided to take timely action and will entrust the position as CEO of Power Stow A/S and its subsidiaries to Mrs. Henriette Holmberg Olsen as of September 1, 2022.
Henriette Holmberg Olsen holds a Master's Degree in Chemical Engineering and a Graduate Diploma in Business Administration.
Since 2016 Henriette held the position as CEO at Hans Buch A/S – a company in the Fritz Schur Technical Group, owned by Fritz Schur. Until 2016 Henriette was employed as VP Sales and Marketing of JAI and Senior VP Customer and Sales Support of Foss A/S. Most of her career Henriette Holmberg Olsen has worked on the international stage and has a broad experience with managing and leading technology companies.
With Henriette Holmberg Olsen onboard as new CEO, Martin Vestergaard will get more time to devote himself to his passion for developing innovative solutions that bring value to users and customers.
Martin Vestergaard will continue his daily work as founder and Head of R&D of Power Stow International ApS, and will be involved with Power Stow A/S and its subsidiaries as member of the board.