+
We can see you are located in UK, you might want to checkout the site in english!
Take me there!
Intuitive GSE for the restart
Ground Handling International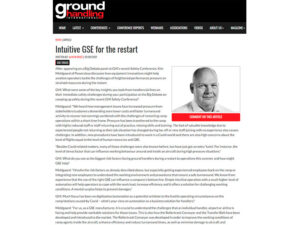 After appearing on a Big Debate panel at GHI's recent Safety Conference, Kim Meldgaard, Int. Area Sales Manager, discusses how equipment innovations help aviation operators tackle the challenges of heightened performance pressure on strained resources during restart.
At Power Stow we try to understand, but also challenge clients about how they can restart their businesses, and especially what kind of business they want to have in the future. We analyse and propose solutions on how we can help them to optimise and use their resources in the best possible way, how they can retain valuable employees and also be able to attract new employees, as well as creating a safe and profitable operation by using semi-automated GSE equipment. The decisions that handlers, airports and airlines are making today during restart can highly influence their future operation.
Read the full article here: http://magazine.groundhandling.com/news/intuitive-gse-for-the-restart/