+
We can see you are located in UK, you might want to checkout the site in english!
Take me there!
Take a look inside the world´s busiest airport´s baggage handling operations -
A day on the ramp with Delta Air Lines at ATL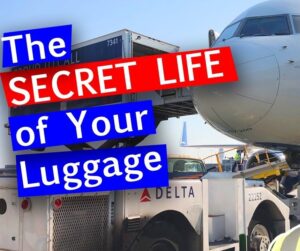 Source: Jeb Brooks from GreenerGrass.com
Travel blogger Jeb Brooks went behind the scenes at Hartsfield-Jackson Atlanta International Airport to see what happens to checked luggage after it leaves the passenger. Jeb visited the Delta Air Lines hub where he had a chance to see how cargo is loaded into a Boeing 757 with a Power Stow Rollertrack Conveyor.
Currently 30 Power Stow extendable belt loaders support Delta´s ground handling operations at ATL, which is the carrier's (and the world's) biggest hub. Atlanta airport averages 275,000 passengers and 2,700 arrivals and departures a day. As many as 80,000 to 100,000 bags flow through the baggage system at the airport each day.
Watch Jeb´s video to see how the ramp supports this volume of effort.