+
We can see you are located in UK, you might want to checkout the site in english!
Take me there!
Watch the Big Debate session
from the annual GHI Safety Conference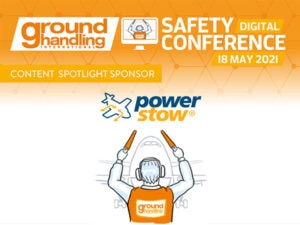 Preparing ramp teams to manage heightened performance pressure and autonomous GSE aids were on the agenda as industry leaders discussed the steps to a safe restart at GHI's Big Debate last week.
Kim Meldgaard, Area Sales Manager, from Power Stow joined the expert panel to discuss operational challenges, new tools and techniques and best practices including: reintroducing furloughed employees without compromising safety; technology solutions for a safer ramp; tackling injury risks and boosting productivity through smarter GSE.
Watch the entire session below:
Topics covered during the debate:
People: how to reintroduce ramp teams safely after furlough and the lessons learned. Addressing skills gaps and managing ground damage risks with a loss of experienced employees, less resources and steeper performance pressure than ever before
Automation/digitisation: how can tech help us mitigate the pressures created by the pandemic?
GSE strategies/equipment solutions: technology solutions for a safer ramp; tackling injury risks and boosting productivity through smarter GSE.
Complexity and change: staying safe amid enormous variability in work demands and process design created by the pandemic
How Covid-safe are you? strategies and product solutions for ensuring virus risks are eliminated from cabins, crew rooms and check-in areas. The role of testing/screening, PPE and SOPs in keeping your passengers and your people protected