+
We can see you are located in UK, you might want to checkout the site in english!
Take me there!
Buyer´s Assessment with KLM
in the spring issue of Airside Magazine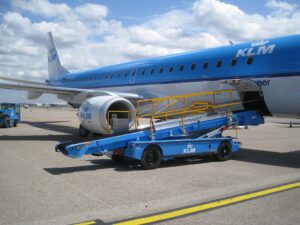 KLM first acquired Power Stow Rollertrack Conveyors a decade ago. Today about 100 Power Stow extendable belt loaders serve their commuter and narrow body aircrafts. In the article below you can read more about how the Power Stow Rollertrack Conveyor system became an indispensable tool for KLM´s ground handling operations and about the beneficial health effects enjoyed by the
airline´s ground handling staff.
Click on the image below and read the full article in Airside International magazine: