+
We can see you are located in UK, you might want to checkout the site in english!
Take me there!
Power Stow appoints new CCO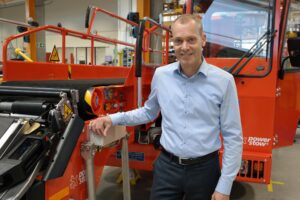 Christian Søeberg – Chief Commercial Officer EMEA & APAC
We are pleased to announce that Christian Søeberg has recently joined our company as Chief Commercial Officer for EMEA & APAC.
In his new role, Christian is responsible for managing the development of Power Stow´s commercial operations and strategic activities within the EMEA and APAC markets.
Christian is an internationally experienced executive with over 20 years of commercial and business development experience from medical, technological and industrial manufacturing companies.
Prior to joining Power Stow, Christian was Chief Sales Officer at Expanite A/S, an international company that offers solutions for surface-hardening of stainless steel.
Christian holds a Master´s degree in Export Engineering from the Technical University of Denmark.
Commenting on his appointment, Christian said:
I am very excited to join Power Stow, and look forward to work with the outstanding team to further develop the sales and marketing activities in EMEA and APAC.
We welcome Christian to the Power Stow Team.