+
We can see you are located in UK, you might want to checkout the site in english!
Take me there!
Schiphol invests in 30 new lifting aids to lighten workload in baggage hall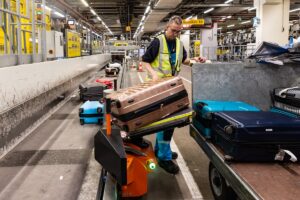 Press release from Royal Schiphol Group:
Schiphol has taken the next step to continue improving working conditions in the baggage hall by purchasing 30 new lifting aids. This piece of equipment, known as the Transfer Belt from Power Stow, has been specially developed to easily and quickly unload the baggage of transfer passengers, but can also be used for arriving travellers' baggage.
This lifting aid has been extensively tested by baggage handler employees over the past two months. Using this lifting aid significantly lightens their physical workload. Partly for this reason, CEO Ruud Sondag travelled to the Danish manufacturer to see whether production can be scaled up even further.
"One of our top priorities is to improve the working conditions of baggage staff. We're working hard on that. By, for example, fast-tracking the purchase of 19 new baggage robots and these 30 new lifting aids," says Ruud Sondag, CEO of Royal Schiphol Group.
He adds: "People must come first at Schiphol. The reactions from baggage hall colleagues made it clear that they're positive about this lifting aid. We therefore decided to order them right away. Together with Power Stow, we're looking for ways to further accelerate the production of the lifting aid and to make adjustments to it as swiftly as possible so that it's even better."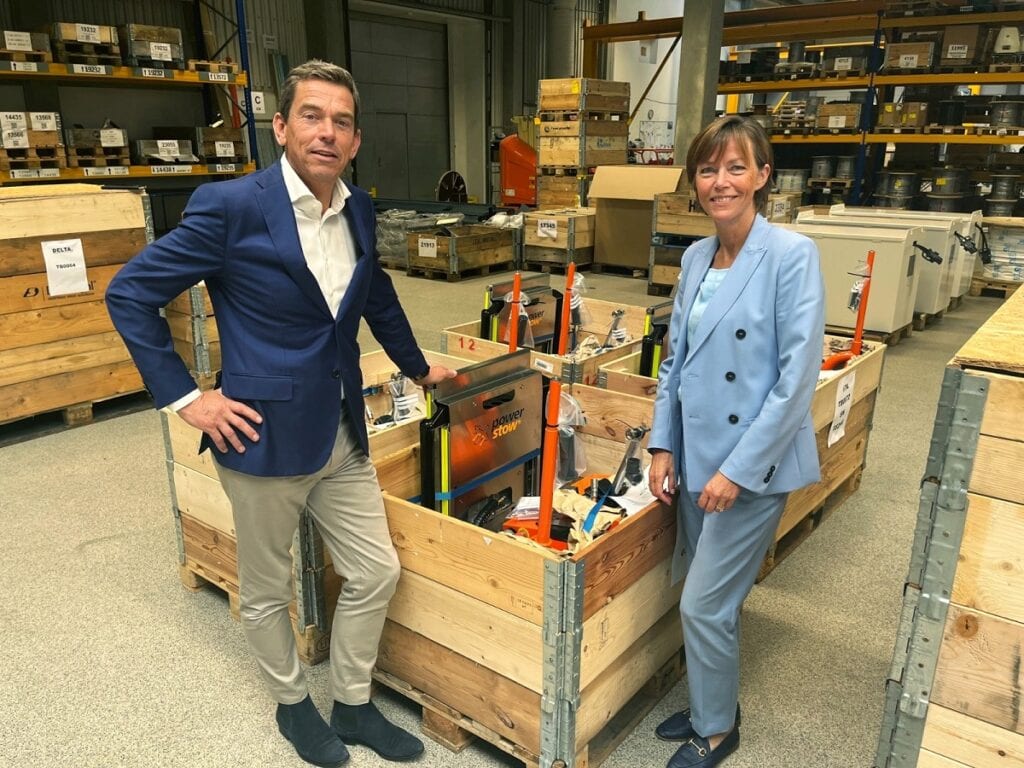 Making work easier
The Transfer Belt will be placed at baggage belt and serves as a bridge to the baggage container so that employees only need to pull baggage from the container towards the lifting aid. The transfer belts will be installed in various baggage halls. All baggage handlers will be making use of the lifting aid, and all workplaces where transfer baggage is handled will be equipped with a lifting aid.
These new lifting aids represent another step towards meeting the demands of the Labour Inspectorate. Within one year (April 2024), every workplace will be equipped with a lifting aid that can be used by employees. The airport previously announced that it would fast-track the implementation of 19 baggage robots. Together with baggage handlers, Schiphol is currently conducting tests with three other solutions to ease work at other types of workplaces in the baggage halls so that the most suitable options can be introduced where necessary.
Source: https://news.schiphol.com/schiphol-invests-in-30-new-lifting-aids-to-lighten-workload-in-baggage-hall/