+
We can see you are located in UK, you might want to checkout the site in english!
Take me there!
Ground Handling International magazine explores the

world of belt loaders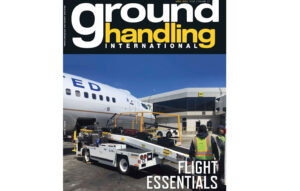 The cover story investigates how the belt loader sector has developed during the past year and what are the latest technologies and trends.
Safety devices and cleaner running options typify the current batch of belt loaders, finds the Editor, who interviewed Martin Vestergaard – Power Stow CEO, a few months ago.
Among other questions, the Editor asked how 2019 was for the company and if electric is becoming more popular.
We experience a continuously growing interest and demand for our efficient and ergonomic solutions year after year. More and more airlines, airports and ground handling companies are interested in our innovative equipment, because ergonomics, reliability and productivity are important criteria when investing in new equipment. There has been a notable increase in sales in the European and Asian markets last year and in the US we had another record year. – said Martin Vestergaard
Regarding electric belt loaders:
Electric belt loaders are becoming more and more popular in the US, Europe and Asia. In 2019, more than 70% of the sold units in Europe and Asia were electric. – added Martin
To learn more, click on the image below and read the full article in Ground Handling International magazine: